Тип товара:
Лицензионный ключ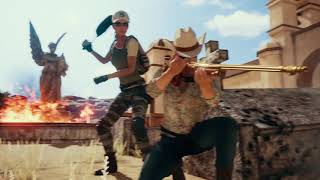 Купить PUBG SURVIVOR PASS COLD FRONT ✅Любой регион steam
  ♥ ПОЧЕМУ МЫ? →
    ✅ Только лицензионные коды активации. 
    ✅ Код доступен сразу после оплаты. 
    ✅ Никаких проблем с ключами сейчас и в будущем. 
    ✅ Большое количество продаж и положительных отзывов. 
    ✅ Самый дружелюбный сервис.

 😊 Есть вопросы? Напишите нам в чат!

📌 Описание:
Vikendi was once the property and legacy of the illustrious Lindh family, who poured themselves into creating a worthy travel destination. Sadly, poor financial management, family troubles, and an incident involving Dinoland's beloved costumed staff member, Alex the T-Rex, being run over by a train, all led to the park's decline. Clearly this was not the sort of extinction the park wanted to exhibit.
Для запуска требуется наличие игры PLAYERUNKNOWN´S BATTLEGROUNDS (STEAM).

🌎 Регион: Region Free (любой регион)
🌎 Языки: Русский, Английский, Арабский, Испанский, Китайский (упрощенный), Корейский, Немецкий, Польский, Португальский, Тайский, Турецкий, Французский, Японский
⚙️ Система активации: Steam

🎁 ПОДАРОК: ① Оставьте ЛЮБОЙ положительный отзыв к этому товару во вкладке "ОТЗЫВ О ТОВАРЕ".
② Продублируйте ваше сообщение во вкладку "ПЕРЕПИСКА С ПРОДАВЦОМ".
③ Ожидайте ключ от СЛУЧАЙНОЙ ИГРЫ для Steam (в течении 24 часов).
Отзыв о покупке можно оставить на странице получения товара, во вкладке «Отзыв». После чего вы сможете его увидеть тут.

Если вам понравился наш ресурс или у вас есть замечания и предложения, оставьте так же ваш отзыв о магазине на странице «Отзывы». Для нас это очень важно. Спасибо!
21.07.2020 19:48:20
thanks-
04.05.2020 14:32:28
thanks
30.04.2020 17:54:23
thanks
22.04.2020 16:57:07
thanks
22.04.2020 12:43:53
Спасибо. Продукт получил сразу же после оплаты.
22.04.2020 12:14:30
thanks
22.04.2020 12:03:49
thanks
Webmoney

Qiwi

Visa

Яндекс Деньги

MasterCard

Мегафон

МТС

Через терминал

Билайн

Сбербанк

Промсвязьбанк

Альфа-банк

ВТБ

Русский стандарт