Тип товара:
Лицензионный ключ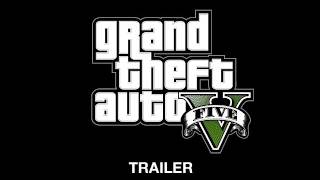 Купить ✨Испытай удачу💎Steam Ключ 💎+подарок!💥
💎Испытай удачу💎
💎Скидка в размере 5% по промокоду "PURPLEBUY5" 💎
✔Тебе гарантированно выпадет ключ с хорошим рейтингом✔
✔Множество игр с карточками✔
💎Для нас качество выше всего💎

В этом рандоме есть высокий шанс на выпад очень крутой игры, вот список того, что может выпасть тебе:

GTA V
Ведьмак 3: Дикая Охота
Red Dead Redemption 2
The Elder Scrolls V: Skyrim
Mortal Kombat 11
Mass Effect 2
DARK SOULS™ III
Borderlands 3
Monster Hunter World: Iceborne
DOOM Eternal
DRAGON BALL Z: KAKAROT
Sekiro™: Shadows Die Twice
Arma 3
Assassin`s Creed® Odyssey
Hunt: Showdown
DAEMON X MACHINA
Gears 5
Mafia III
Far Cry® 5
Dying Light
GTFO
Yakuza Kiwami 2
Купить RESIDENT EVIL 2 / BIOHAZARD RE:2 Standard Edition
Assassin`s Creed® Origins
The Crew™ 2
TEKKEN 7
CODE VEIN
Wolfenstein II: The New Colossus
и другие

Внимание! Могут выпасть игры не из списка, это рандом!
Отзыв о покупке можно оставить на странице получения товара, во вкладке «Отзыв». После чего вы сможете его увидеть тут.

Если вам понравился наш ресурс или у вас есть замечания и предложения, оставьте так же ваш отзыв о магазине на странице «Отзывы». Для нас это очень важно. Спасибо!
23.02.2021 18:50:51
Купил ключ за 20р, выбил 250. В эту игру может не зайду ну зато приятно
21.01.2021 0:02:20
Все классно
14.01.2021 22:28:13
Не пожалел за покупку
24.11.2020 23:33:01
КЛАССНЫЙ САЙТ
21.09.2020 13:38:14
Всё норм пришла игра за 250 р я окупился!СОВЕТУЮ!!! и да подарок хочу )
Webmoney

Qiwi

Visa

Яндекс Деньги

MasterCard

Мегафон

МТС

Через терминал

Билайн

Сбербанк

Промсвязьбанк

Альфа-банк

ВТБ

Русский стандарт