Тип товара:
Лицензионный ключ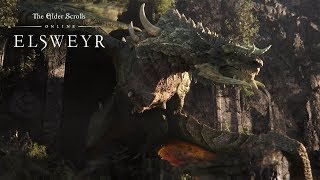 Купить The Elder Scrolls Online: Elsweyr
Присоединяйтесь к 11 млн игроков в знаменитой ММОРПГ. Нашествие драконов в ESO: Elsweyr, первой части новой истории «Сезон дракона»! Защитите дом каджитов и освойте класс некроманта.
---
За предзаказ:


Ездовое животное


Базовая игра, Summerset и Morrowind


Бонусные материалы после выхода


---


ОТПРАВЛЯЙТЕСЬ В ЭЛЬСВЕЙР – на родину каджитов.


СРАЖАЙТЕСЬ С ДРАКОНАМИ – ищите союзников и оружие.


ЭПИЧЕСКАЯ ИСТОРИЯ – длится целую главу и 3 дополнения.


СИЛА НЕКРОМАНТИИ – повелевайте жизнью и смертью.


Отзыв о покупке можно оставить на странице получения товара, во вкладке «Отзыв». После чего вы сможете его увидеть тут.

Если вам понравился наш ресурс или у вас есть замечания и предложения, оставьте так же ваш отзыв о магазине на странице «Отзывы». Для нас это очень важно. Спасибо!
04.09.2019 16:31:54
ty very much it is a good game for a good price lower than in the official website
27.08.2019 21:44:29
Очень хорошие скидки, быстрая покупка, ясные пошаговые инструкции. Рекомендую.
29.07.2019 12:20:07
I came I bought I´m playing and also the best price in the internet
15.07.2019 17:57:59
Быстро и красиво.)
22.06.2019 12:18:45
Замечательный магазин с отличными ценами!!!!!
03.06.2019 0:42:59
Пришло, активировал, всё в порядке
Webmoney

Qiwi

Visa

Яндекс Деньги

MasterCard

Мегафон

МТС

Через терминал

Билайн

Сбербанк

Промсвязьбанк

Альфа-банк

ВТБ

Русский стандарт