Тип товара:
Лицензионный ключ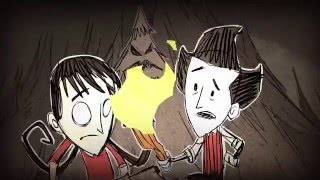 Купить Dont Starve Together Steam GIFT (RU/CIS)+ПОДАРОК🔑🔥
Игру можно положить в инвентарь!

Этот подарок может быть активирован только в этих странах: Армения, Азербайджан, Беларусь, Грузия, Киргизстан, Казахстан, Республика Молдова, Таджикистан, Туркменистан, Узбекистан, Украина, Россия

ОБ ЭТОЙ ИГРЕ
Don´t Starve Together is the standalone multiplayer expansion of the uncompromising wilderness survival game, Don´t Starve. Now Including, A New Reign: Part 1, the first episode of a series of updates. Built for multiplayer A New Reign explores the world of Don´t Starve now that Charlie has taken over.

Don´t Starve Together also includes Reign of Giants; adding new characters, seasons, creatures, biomes, and Giant new challenges.

Enter a strange and unexplored world full of strange creatures, dangers, and surprises. Gather resources to craft items and structures that match your survival style. Play your way as you unravel the mysteries of this strange land.

Cooperate with your friends in a private game, or take your chances with strangers online. Work with other players to survive the harsh environment, or strike out on your own.

Do whatever it takes, but most importantly, Don´t Starve.
Отзыв о покупке можно оставить на странице получения товара, во вкладке «Отзыв». После чего вы сможете его увидеть тут.

Если вам понравился наш ресурс или у вас есть замечания и предложения, оставьте так же ваш отзыв о магазине на странице «Отзывы». Для нас это очень важно. Спасибо!
03.12.2020 14:36:12
Игра пришла, в начале пересрал, когда она не добавлялась в библиотеку, а подарок исчез, но потом всё стало норм, библиотека обновилась, уже загружаю, жду подарок
02.12.2020 15:44:40
Все пришло, отлично просто,продавец отзывчивый.Хочу подарок)
01.12.2020 23:21:19
I want a gift
01.12.2020 3:46:13
хочу подарок
29.11.2020 20:34:51
Все отлично) Хочу подарок!
29.11.2020 14:17:16
Купил сразу два, для себя и своей девушки, всё хорошо, сразу пришло, перешел по ссылке, получил два подарка с игрой, теперь будем вместе с моей играть) берите смело, продавец классный, спасибо и удачи!)
28.11.2020 23:32:10
Все круто, хочу подарок)
28.11.2020 18:47:13
Все хорошо) хочу подарок
27.11.2020 19:30:53
хочу подарок
27.11.2020 17:29:45
Получил сразу! Хотелось бы подарок :з
27.11.2020 13:08:16
Игра моментально пришла в виде подарка. Спасибо! Хочу подарок
26.11.2020 16:29:01
Игру получил сразу, хочу подарок!
25.11.2020 21:34:57
всё гуд, всё пришло
25.11.2020 19:10:22
хочу подарок
22.11.2020 21:06:05
хочу подарок
Webmoney

Qiwi

Visa

Яндекс Деньги

MasterCard

Мегафон

МТС

Через терминал

Билайн

Сбербанк

Промсвязьбанк

Альфа-банк

ВТБ

Русский стандарт