Тип товара:
Лицензионный ключ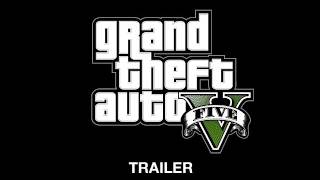 Купить Случайный ключ [добавлен gta 5,cs:go, dayz] + подарки
Возможные игры:
CS Go
Day z standalone
Arma II
ARMA II: DayZ Mod
ARMA II: Operation Arrowhead
ARMA Tactics
ARMA: Cold War Assault
ARMA: Gold Edition
Arma III -
Bad Hotel
Counter-Strike: Global Offensive
Red Orchestra 2
Call of Duty : Ghosts
Resident Evil 6
Sniper Elite: Nazi Zombie Army
Payday 2
Borderlands 2
Aliens: Colonial Marines
Mass Effect 2
Mafia 2
BioSock Infinite
Dead Island Reptide
Left 4 Dead 2
Batman™: Arkham Asylum GOTY
Batman™: Arkham City GOTY
Batman™: Arkham Origins DLC
Cities in Motion 2
Dwarfs!?
F.E.A.R.
F.E.A.R. 2: Project Origin
F.E.A.R. 3
Garry´s Mod
Gemini Rue
Gotham City Impostors: Professional Kit
Guardians of Middle-earth
Guardians of Middle-earth: Smaug´s Treasure DLC
HOARD
Killing Floor
Magicka + 2 DLC
Mortal Kombat Kollection
Natural Selection 2
Orcs Must Die! 2: Complete Pack
Orcs Must Die! GOTY
И многие другие игры.

Чтобы активировать ключ нужно:
Если нет Steam аккаунта
1. Скачать, установить и запустить Steam: http://Steampowered.com/download/SteamInstall.msi
2. Зарегистрировать аккаунт
3. Открыть закладку "Мои игры" из верхнего меню, внизу нажать кнопку "Активировать через Steam..."
4. Ввести ключ.

Подарки получают рандом покупатели.

Если есть Steam аккаунт
1. Открыть закладку "Мои игры" из верхнего меню, внизу нажать кнопку "Активировать через Steam..."
2. Ввести ключ.

Отзыв о покупке можно оставить на странице получения товара, во вкладке «Отзыв». После чего вы сможете его увидеть тут.

Если вам понравился наш ресурс или у вас есть замечания и предложения, оставьте так же ваш отзыв о магазине на странице «Отзывы». Для нас это очень важно. Спасибо!
14.02.2018 15:44:07
Найс!
Webmoney

Qiwi

Visa

Яндекс Деньги

MasterCard

Мегафон

МТС

Через терминал

Билайн

Сбербанк

Промсвязьбанк

Альфа-банк

ВТБ

Русский стандарт